Why Your iFanz Are Your Future
Your are a struggling actor. You are in a Soap Opera. You are an accomplished and serious actor / actress. You are a Movie Star. No matter who you are, there are people that admire you and your craft. They're your fans. iFanz was built with your needs in mind.

iFanz, as a title sponsor, is proud to announce the completion of its first comedy production "TheJungle" which will be broadcast exclusively online. Check out TheJungle.tv for more info.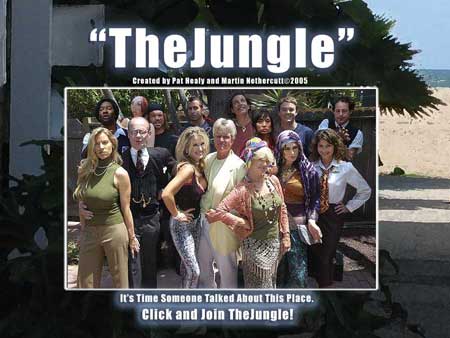 Read more about: "TheJungle".

iFanz can effectively grow your audience by developing your database. Once you collect data and demographics on your iFanz page, you'll know what zip codes, cities, states and countries contain the most people. You'll be able to plan premieres, appearances, festival PR, in-stores, etc. and then mailblast tens of thousands of emails at a time. You can even create a timed e-mail schedule or even blast by radius to specific zip codes.

If you have spoken word or music content to sell to your fanz, we offer burn on demand CDs. This means one order, one check or credit card transaction, one unit manufactured. No inventory. No fulfillment. No upfront cost. No processing, we do it all for you. If you have a video reel you would like to offer for sale on DVD, we offer DVD duplication too!
You may also send Press Releases which target and reach your audience: journalists, media, investors, critics, reporters, distributors, news agencies and many more. Get your message out directly into the newsrooms of print, broadcast and online news media outlets.